I'd like to move the transmitter's antennas roughly 20-30ft away from the transmitter body, allowing me to 1) sit in a warm car and 2) put the antennas on a mast so they can clear some nearby trees
I have 800mw Mikrotik wifi cards in the transmitter and solo. I've also just ordered 2 Sunhans 3W wifi boosters.
I was thinking of doing this one of 2 ways; either keeping the transmitter wifi card in the transmitter: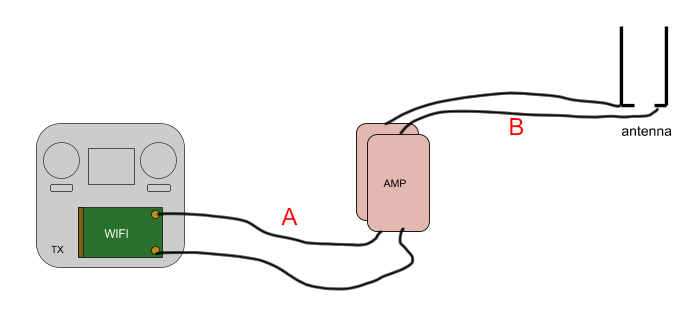 , or moving it out of the transmitter so that it could be closer to the amps/antennas: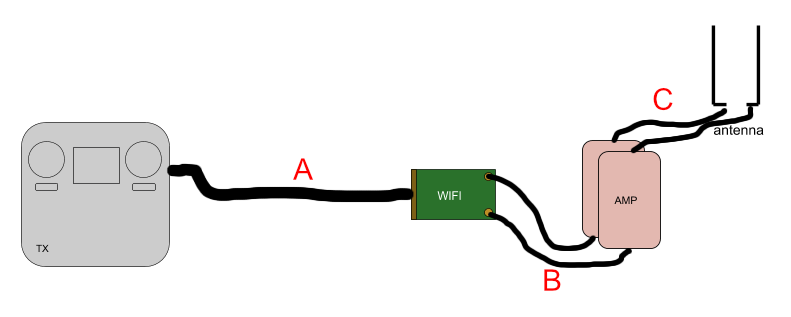 Are either of these setups preferred? And if the wifi card is pulled out of the transmitter, what kind of interface/cable could be used in
A
?